Who are we?
VERN' University of Applied Sciences started operating as a higher-educational institution in 2000. and it is the oldest and the biggest private higher institution in Croatia.
Today VERN' has: more than 2.100 students and 4.000 alumni; around 200 lecturers and 13 study programs.
As the first Croatian private business school of higher education, VERN' is pioneer in professional study programs and has started its academic existence with the professional studies of Entrepreneurship Economics. This is a study program that to this day represents the backbone of VERN's undergraduate study programs and business culture promoted by the VERN's educational programs as entrepreneurship is integrated as interdisciplinary part of every study program. It is our goal to develop transversal and entrepreneurial skills in all students.
VERN's target product is the transferred knowledge; knowledge that can be highly applied in business practice. Skills that students obtain while studying are applicable multi-disciplinary business skills based on economic, legal, communications and other theories of essential significance for business practice, which are acquired through interactive study in one of the undergraduate and graduate studies through problem-solving concept of teaching in small study groups.
Our general and particular as well as educational, business and institutional goals are inspired and harmonized with the declared vision, mission and values. VERN' is strategically focused on education that gives values and competences needed for students and teachers in the accomplishments of their personal life aspirations and career potentials, as well as the social community's well-being. It is our institutional goal to enable good-quality, efficient and international higher education which contributes to competitiveness of the Croatia society.
Why we are participating in the project
VERN' is strategically focused on practice-orientated education and providing applicable knowledge which will enable our students to successfully launch their own entrepreneurial endeavour or actively contribute to creating new values within an existing organisation, driving the economy and competitiveness of society.
Our students are required to complete an apprenticeship and we are continuously working on further bettering our approach. It is our goal to connect labour market and education in more efficient way and to promote work-based learning. By developing better platform and model for apprenticeships, we are enhancing the usefulness of the apprenticeship for both students and the labour market, as well as their academic reach. This will allow us to better tailor our study programmes to fit the needs of both employers and students but will present new challenges to our evaluation system of their academic and professional development.
Our role in the project
We have a strong cooperation with world of work and proven experiences with international cooperation.
VERN' is participating in all activities in the project and is a Lead partner for activity 01A3- Desk Research on organizing and Monitoring Apprenticeships. This means we will do the field research on current apprenticeship management in Europe and analyse it for the project's future needs.
We are also a lead partner for Validation seminar on Identification of stakeholder's expectations from apprenticeship. In this seminar, results on multiple surveys will be made and all stakeholders will exchange their experience and expectations with possible methods for better management of apprenticeships. Another seminar that we will be organizing will cover the topic of beta tool of Technology Roadmap for Apprenticeship Management where we will present the beta of this tool and collect participant's feedback.
Our Team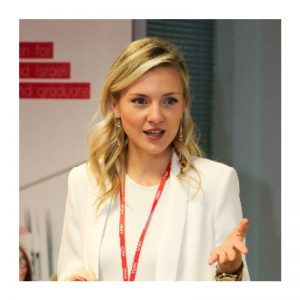 Tea Gagro
Project Manager
Tea is Project Manager at VERN'. She has been working at the Project Department at VERN' University of Applied Sciences since 2014. In addition to supporting University's academics in the development of proposals and management of projects, Tea has been involved in several projects including EU funded projects on the behalf of the University under Erasmus+, ESF and IPA programmes and has strong experience in project management . Between 2014. and 2016. she has managed project financed by structural instruments of the European Social Fund "Development of Bachelor Degree Program Entrepreneurship in Applied Arts and Design".
Currently Tea is coordinating 2 Erasmus+, 2 ESF and 1 Interreg project and is responsible for preparation of future project that are in line with VERN's strategy.
Apprenticetrack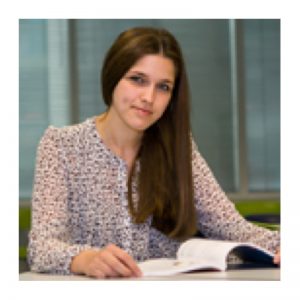 Iva Senegović
Deputy Chair of Entrepreneurship and Management Department
Iva is Deputy Chair of Entrepreneurship and Management Department and a lecturer at VERN' University of Applied Sciences. She is experienced in project and task management, needs assessment, mentoring and leadership. She was project manager for Student Business Incubator at VERN' in the period of 2013.-2014. and has experience in working in EU funded projects as a working group member. She is also an associate at CEPOR (Centre for Policy Development of SMEs and Entrepreneurship).
Apprenticetrack